Martyn Skipper, Godan
Lancashire Telegraph, "Senior Sports Personality of 2013" in the United Utilities "Grassroots Heroes Awards"
DOB 10.6.63.
When and where did you start karate? Biggin Hill Henka-Ryu in December 1976 (began with judo under Alf Bates in 1974)
Why did you start karate? Because my schoolmate Mick Whitelock was doing Taekwondo, and it seemed cool
First instructors Glenn Wylie, Dave Roberts
Date of 1st Dan & Examiner / Association Glenn Wylie, Frank Kelly 13.6.81. (AKA)
Date of 2nd Dan & Examiner / Association Ben Oltmans 9.8.86. (IBF)
Date of 3rd Dan & Examiner / Association Peter Schoenewille 6.8.88 (IBF)
Date of 4th Dan & Examiner / Association Peter Allen, Kevin Hamilton-Stewart, Tom Hibbert MBE 10.3.07. (AMA)
Date of 5th Dan & Examiner / Association Peter Allen, Christine Pullan, Alex Mason 9.11.13. (AMA Technical Panel)
First started teaching From about orange belt! although I inherited Biggin Hill Henka-Ryu around 1983
Relevant experiences Was a regular student and instructor on the IBF Summer Camp from the mid 80s for eleven consecutive years. When I flew the nest to go to university I trained all over the country, with, amongst others: Chris Kent and Alan Gibson (Wado, Brighton); Joe Tierney (Shukokai, Bolton); Master Thamm (Wu Shu Kwan, Brighton); Paul McGee (Shotokan, Bolton) and John Boyle (Goju, Manchester), but I attended scores of courses in loads of different disciplines in this time. Notable were: Mitsusuke Harada, Terry O'Neill, Dave Hazard, Billy Higgins, Mike Lambert, Ernie Molyneux, Chew Choo Soot, Lim Kee Yan, Alfie Lewis, Steve Brookes, Julian Mead, Steve Cattle, Bob Rhodes, Aidan Trimble, Kissho Inoue, Frank Brennan, Steve Morris, George Andrews, Charles Gidley, Terry Pottage, Keiji Tomiyama, Patrick McCarthy, Tony Christian, Leo Lipinski, Christophe Pinna, Martyn Harris, John Burke, Iain Abernethy, Simon Oliver, Yukiyoshi Marutani, Kando Shibamori, Paul Coleman, Tomiko Mitsuoka, Amanda Winstanley, Wayne Otto, Scott Langley, Rick Hotton, Steve Ubl, Christine Pullan, Masataka Ohshita, Haruyoshi Yamada, Richard Jorgensen, Jane Naylor-Jones, Kesakatsu Hisenaga, Yoshihiro Kiyohara, Shigenori Sato, Terry Wingrove, Ronnie Colwell, Masao Kagawa, Akira Shiomi, Peter Allen, Steve Scott, Tsutomu Kamohara, Bob Honiball, Simon Bligh, Gavin Mulholland, but loads of others, and the list continues growing.
Biggest influences On coaching, undoubtedly Geof Gleeson and Martin Clarke. From a karate point of view, the Goju guys especially Morio Higaonna, Steve Morris and Harry Cook certainly made a mark, but I learnt a great deal from my IBF peers, Steve Merrett, Simon Ford-Powell and (now professor} Richard Bailey.
Competition honours IBF National Kata Champion In 1987. UK Champion in "Shiai Jutsu" (one of the first examples of the now ubiquitous "Total Fight" / NHB genre) at U65 kg, and 3rd in Open Weight. In 2005 I was runner up in the EKGB English Kumite Championships in the 'Masters' (Veterans) category. In 2006 I was bronze medallist in the same event, taking bronze again in 2009
Appointed to AMA Executive June 2016
Awarded AMA Coaching Examiner Certificate in Feb 2018
Many national & international titles, but notable ones include:
2006 AMA North West Open Kumite Champion at U65kg.
2009 AMA International Open Champion ("Masters" kumite)
2010 AMA International Open 5th place ("Masters" kumite)
2012 ITKA North West Open, Runner up, Veterans' kumite
2012 WUKO European Championships: Bronze, Veterans' Kumite
2012 Kenyukai Open: Champion, Veterans' Kata; Champion, Veterans' kumite
2012 Oldham Open: Champion Veterans' Kumite
2013 Malta Open: Champion, Veterans' Kumite
2013 Kenyukai Open: Veterans' kumite champion; senior lightweight kumite champion
2013 AMA Nationals: Runner up, Veterans' Kumite
2013 WUKF World Championships, Bucharest; 5th place, Veterans' kumite
2013 WUKF European Champion Veterans Kumite (Also finalist, veterans' kata)
2016 WUKF World Championships runner up Veterans Team Rotation Kumite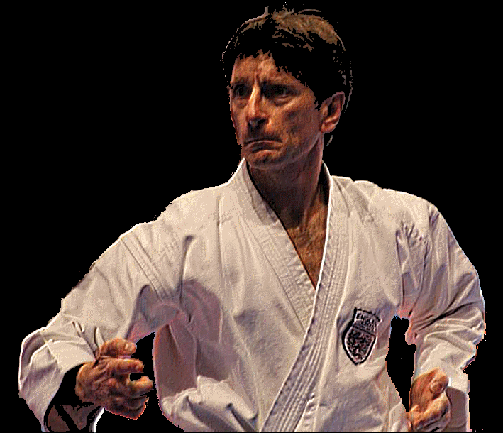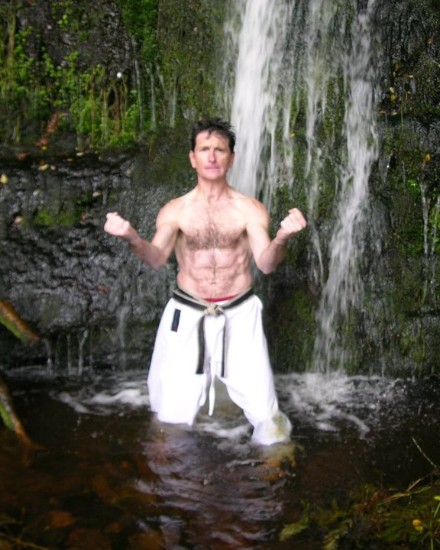 Other qualifications 1st Dan Ju Jutsu under Trev Roberts; 1st Dan Taiho Jutsu under Steve Sweetlove; 3rd Dan Shotokan under Paul McGee. BSc (hons) in Environmental Science. St John First Aid Certificate, CRB Cleared, IBF Level 3 Coach, AMA Regional Coach
May 2016:Awarded United World Karate England Judge
July 2016: Awarded AMA Referee
Any other relevant info Writer on matters karate. ("Combat" Hall-of-Fame 2003). P.R.O. for AMA, formerly also for EKGB and Karate England.
Favourite technique(s) / aspects of karate I like the technique that gets in!
Favourite food Anything really fresh and natural, like fresh-caught fish, but I love Thai cooking, and sashimi.
Favourite book / author "Judo Inside Out" by Geof Gleeson, "Chocolat" by Joanne Harris or "Catch 22" by Joseph Heller.
Desert Island Disc What a daft question. Right now probably "China Girl" by Bowie, or "Anarchy.." by the Pistols, but it changes by the hour. I'd ask Kirsty for an iPOD!
Favourite film / movie genre / director "Young Frankenstein" or "A Clockwork Orange", or "The Sting" or "Life of Brian"... maybe. I'm really into Tim Burton, Quentin Tarantino and Stanley Kubrick.
Other external interests I like cooking, drinking, keeping fit, and try to keep abreast of the arts (in my spare time!). Currently taking a break from horseriding lessons. I have an ambition to write a book (don't we all?) and attended a non-fiction writing residential weekend. I was a Parent Governor at Edgworth School, and a member of Victoria Hall Am Dram Society, playing Charlie the court Chamberlain in the 2009 Panto, "Snow White". In May '09 I played Bloome in the classic farce, "Big Bad Mouse."